Fashion vs Style – Why it's Important You Know The Difference
Fashion vs style – is there a big difference? In my opinion, yes, and many others would agree…

Both terms are often used interchangeably.

But they shouldn't be. Each has its own distinctions which we will explore in this blog. Just to be clear, I am very much a style-over-fashion kind of woman… and you'll come to learn why as you read on.
Fashion Designers

Yves Saint Laurent is alleged to have said, "fashions fade, style is eternal".

Great fashion designers are fully aware of this. For example, I previously worked for Ralph Lauren under Vera Wang, both of these incredible designers are style icons within the world of fashion. Finding and holding on to brands or designers whose style you like can be very helpful in developing your personal style.

For example, when I was young, Bill Blass and Oscar de la Renta were two designers whose styles I followed for inspiration. Since then, of course I have found other influences, one's that are perhaps more 'me' nowadays… but there will always be something that draws me back to them.

Designers like Ralph & Vera know what it takes to be part of the fashion industry, by bringing new trends to the forefront. However, neither would sacrifice their personal approach to style for the sake of fashion.
When does it become fashion?

When something starts" trending", it soon becomes fashion. It gets moulded into something for the masses to buy and adapt, stripping them of their uniqueness.

The trick is to stay true to the original style, your individual approach. That's why, you'll always feel like you, rather than a replica of someone else. Some people think it's crazy to focus so much on your appearance and what you wear. But it is, and always has been, a great way to express yourself and be comfortable in your own skin.

When done well it gives you the confidence to shine from the inside out, and truly be your best self. I like to call this "style energy".

Have you ever felt the energy or aura beaming off someone as they enter a room? Often this is due to the confidence they feel and how they carry themselves. When we look and feel stylish, we are more likely to exude this ourselves.
Simply looking fashionable is not the same. When you look fashionable it's much more about the clothes than the person who is wearing them. No one wants to be just a clothes hanger…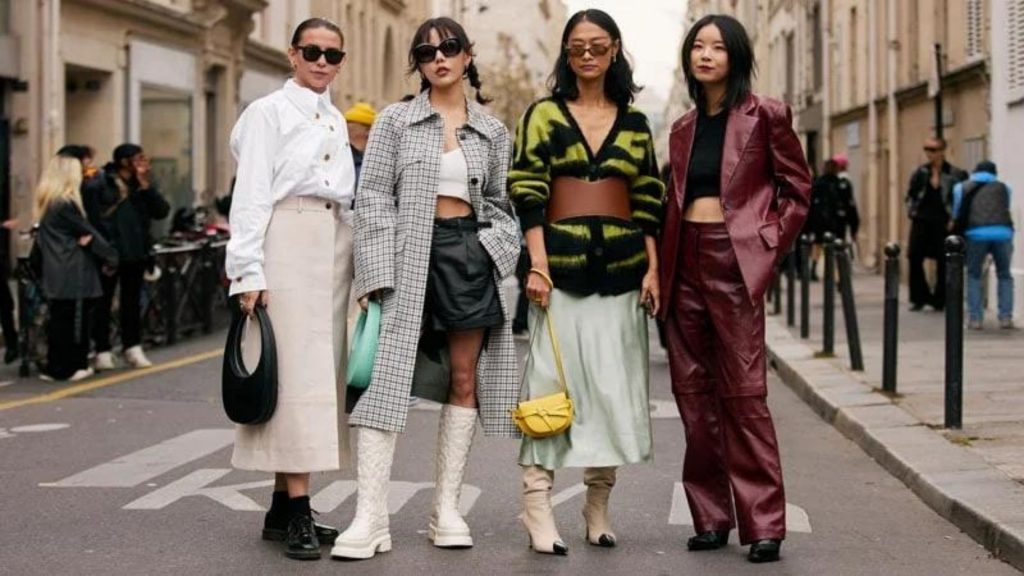 My issue with Fashion is…
Most magazines focus on fashion & trends over style. Though they may give you some ideas, following the fads within them can lead your personal style astray.

It has a bigger, more negative impact on the environment. Fast fashion causes a heap of waste, when something is no longer 'on-trend' it often gets thrown away.

More than anything fashion is a business. It is about consumerism, but without much thought for the consumers as individuals. 

Things go out of fashion, whereas they never go out of style. Once someone has found their style, they can wear clothing that fits it year after year. Certain things, though perhaps in fashion, or stylish to some, doesn't mean everyone will think the same…

For example, I have never liked the Boho look. You won't find a pair of Birkenstocks on or near my feet. Even though this look is loved by many and has had moments of being "in fashion", I'll never wear it. Why? Because that is

my

personal taste, it just doesn't fit my style. 

I believe fashion clothing is less likely to suit you because it doesn't take your individual taste into account.
It's a really great way of expressing ourselves. Taking how we feel on the inside and showing it on the outside. Finding that confidence to be our best selves. 

Often style comes into many things outside of what one wears: your general appearance, how you design your home, your car, what flowers you love, how you speak, your writing style… the list goes on. Style is so personal!

Understanding who you are and what truly makes you feel happy & confident in your skin is so important when it comes to discovering your unique style.

It's about creating a great balance with every outfit. Knowing which areas to focus on and how to bring items together to create a full look. 

Style doesn't have to be simple or minimalist, it just must be true to you. 

If you are unsure of your signature style, perhaps it's good to start more classic/timeless. It's quite easy to follow, there are plenty of influences and it's something that can be built upon.





Read my blog:

Why I love timeless style
True style doesn't date. If you choose outfits well, ensure they fit appropriately, and remain in good condition, they can be worn for years to come and still look fantastic. 

Style is a worthwhile investment. A person with style has a collection of clothes, and home accents that all relate to each other. 

Looking for new things becomes easier. I know straight away whether something fits my style or not. And there is little doubt in my mind about if something suits me – I don't

need

to ask for someone else's opinion.

I also find I don't mind spending more on something I feel is stylish. It is often made so well that it is wearable for a long time, and I always feel good in it.

Style evolves with you, it doesn't rely on designers, or what others are wearing. Though when you find a designer that matches your style, you can trust they will always have something for you.

Two that I will always look to are

Carolina Herrera

and

Hermes

. I can never go wrong style-wise with them!





Want to know more about how style moves through the years with you?

Read my blog:

How I navigated style during life milestones

.
Fashion vs Style - You choose!
As always, it's down to you to choose what's right for you. By all means follow fashion, just be prepared for what comes with that. Developing and owning your style isn't as hard as you might think.

Be true to yourself and use the abundance of inspiration that's out there. Look at designers whose collections over the years really resonate with you. Though they generally change over time, they may not always be a perfect fit. (Like my example of Bill Blass & Oscar de la Renta earlier in this blog.)

If you find a certain style or aesthetic that attracts you, it's always good to learn about it. Then, when it comes to buying clothes, shoes, accessories – whatever – you'll be clear on what to look for and hold back on buying anything unnecessary.

I personally find it makes shopping so much more enjoyable, and I hope you will too!