What Does My Brand Stand For?
Me, myself, and I - Everything You Need To Know…
Ok, so here I am writing a blog that already feels very me, me, me. Which honestly makes me cringe!

But I've been told by my wonderful business partner/husband, that I shouldn't be scared to put myself out there and say "Hey, I'm Heidi – thanks for taking an interest in my brand, want to know more?"

I know he's right, and that being honest and transparent is an important part of running any business. By doing so I hope you can see that behind the brand itself is a woman, who just wants to make other women feel special.

Does that sound cheesy?

Well, either way, it's true. I started designing home wear and nightwear as part of my brand because I could see a gap in the market.

Now, I didn't decide to try and fill that gap because of a financial opportunity. That's not how my brain works. I just didn't like the fact that no one was really creating high-quality home wear garments that took timeless elegant designs into consideration.

I mean, if that's what I look for, surely other women do too?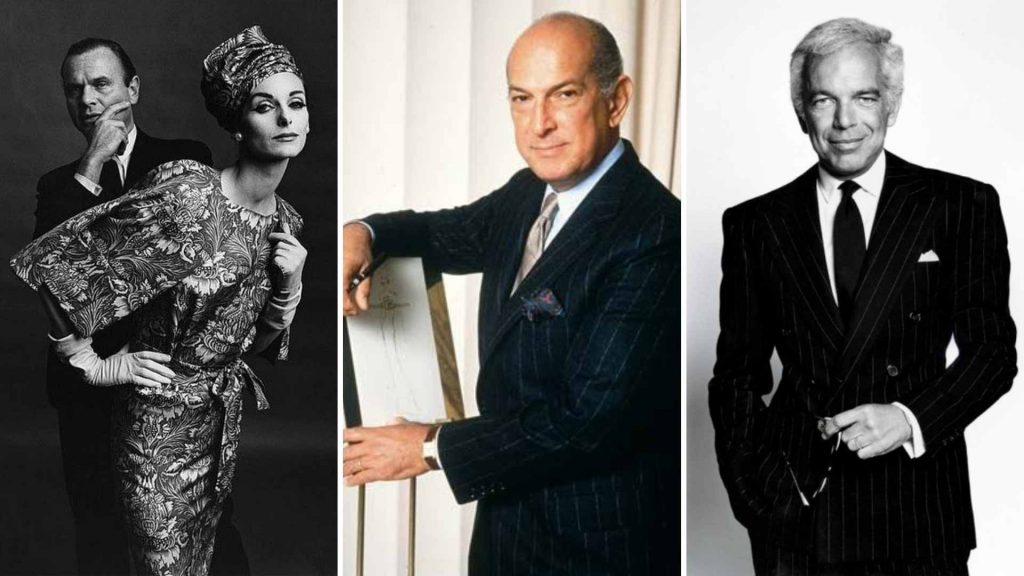 Heidi Carey - My Face, My Brand, My Gosh!
If you know me, you'll know I'm rather uncomfortable with my face on the brand.

Though, saying that, I grew up in a time when designers used their names to brand their apparel businesses. So, to me and my husband, that seemed like the right thing to do.

The thing is, way back when we made the decision to go with this, being 'the face of the brand' wasn't as all-consuming as it is today.

I felt "okay" with taking part in photoshoots for the website. I could understand why it was important to have images of me wearing my own designs – because I really do love them.

Yet, when I was told that we were launching Instagram and all those other social platforms, I went white as a sheet. "You want to plaster my face all over the internet for the world to see?" *gulp*.

Of course, I came around. And over time I've become a little more comfortable.

Honesty and integrity are at the heart of who we are as a business, and as people. They are two of our core values (which I'll talk about more in a moment). So, if putting myself out there, with my name and face on the brand helps people like you to see this, then I'm all for it!
I hope this part isn't as boring as it sounds! But it's basically the whole 'what my brand stands for' bit really…

Every business should have a set of values. If a company doesn't know what it stands for, or if it hasn't defined clear influences and motivations, then how can it be driven to grow without losing focus on what's truly important?

The great thing about values is that customers can relate to them. It's the values of my business that talk to people like you more than anything else.

How can you not recognize the significance of that?

So, I'll keep this short…

Here are the core values of Heidi Carey (the person & the brand):
Honesty and integrity. No trust, no business.
Operate on a win-win basis for everyone. Customers, producers, and us.
Strive to keep pricing as fair as possible.
Never chase fashion trends. Our style is classic and forever.
Use the business to improve the environment.
Have fun! We love the work we do and express it with enthusiasm. No fun, no business.
Wow. It seems so strange to list those things out… We (my husband and I) really live them, they're in our DNA.

All our values reach farther than just with our customer base too. Every person or company we encounter will experience the same from us.
Design Direction (My Favorite Bit!)
Ah here we go, something I love talking about. Design.

I think I've always known I want to design beautiful things. Being fortunate to grow up in New York with designers like Bill Blass in my hemisphere – how could I not?

My true experience in design started when I studied at Barnard College, Columbia, and took classes at Parsons. Later working for the likes of Ralph Lauren.

I often get asked how I come up with my prints and designs…

Well, it's not as exciting as you might think… Basically they just start in my head. I take everything that inspires me – often found during my travels, or visits to galleries and museums.

For my prints, I like to create a mood board of sorts which I then send to an artist I work closely with in Europe. We have lots of back and forth, fine-tuning the intricate details of the design. How the print will work when in situ on our chosen garments etc.

Overall, this process can take a year, from initial design to carving a printing block or silk screen pattern. Time well spent to get the perfect print!
When & Where Heidi Carey Home Wear Originated
In 2017, Ward and I were traveling to Jaipur in India to purchase beads. During that time, I was still working on my jewelry business.

Whilst on a layover in Delhi, we saw that a fashion trade show was taking place. Of course, we had to go!

After perusing through many products that didn't spark our interest, we saw something that caught our eyes…

Beautifully hand-made traditional Indian wooden block prints.

The man behind them, Ankit, was from Jaipur. I was really excited about his skills; immediately inspired. And Ankit was such a pleasure to speak with.

I had been searching for something along the lines of what I could see here to help achieve the look I wanted with a new home wear and nightwear collection. We had a great conversation with Ankit. I explained what I wanted to achieve, which was something very different from what they were currently doing. Fortunately, Ankit was sure they could pull it off.
So, when I returned to the US, I sent over a sample print for them to test the block printing on. It was fabulous!
However, I also knew that I wanted to bring scalloping into the design. I was adamant this would be what really gave my designs that luxurious finishing touch. Having never attempted scalloping before, this was a real learning experience for Ankit and his team. 
I sent over some samples of scalloping I loved, and off they went. Initially, Ankit and his team trialed using a sewing machine attachment. It was lovely, but it just didn't have the detail that could be achieved by hand. 
To get those finer details to shine, it would mean fewer garments could be produced in one day. But, as always, I wouldn't sacrifice quality for quantity. And fortunately, Ankit and his team were in full support of that. 
We feel blessed to have such a phenomenal team working with us. They really are a dream. Always open to the ideas and block designs I send across and work hard to create each piece as intricate and beautiful as I imagined.
I hope you enjoy their work too 🙂