What is My Take on Modern Classic Style?
Many people ask me how I decide what to wear every day. It's very simple, I start with classic style and add a modern twist. Let me explain how I think about it.
From clothing to accessories, and even home decor, when I think about Modern Classic Style three words come to mind.
Elegant
Timeless
Effortless
Classic, or timeless, is a really versatile style, which can suit every woman. Taking a blend of modest lines and shapes, colors, patterns and materials, with a modern touch, to create a polished, and sophisticated look. In this blog, I'm going to share examples of modern classic style, from some well-known icons to some of my personal favorites. Also, I will share the key pieces to have in your closet to help you achieve that timeless style.
Will modern classic style suit you?
Of course! It's a style that does not judge or favor one woman over another. If you are drawn to it, there's no reason you cannot own it.

Modern classic style suits all body types. The classic lines help to elongate, they don't cling, and flatter just about anyone. The colors are generally muted and neutral, so you can make it work with any skin tone.

If you do have a desire to look chic, classy, and distinguished, then this style will help you to achieve it. It's a fairly minimalistic style, so if you are someone who prefers wearing bright, bold colors or elaborate designs – then unfortunately this style won't tick all the right boxes.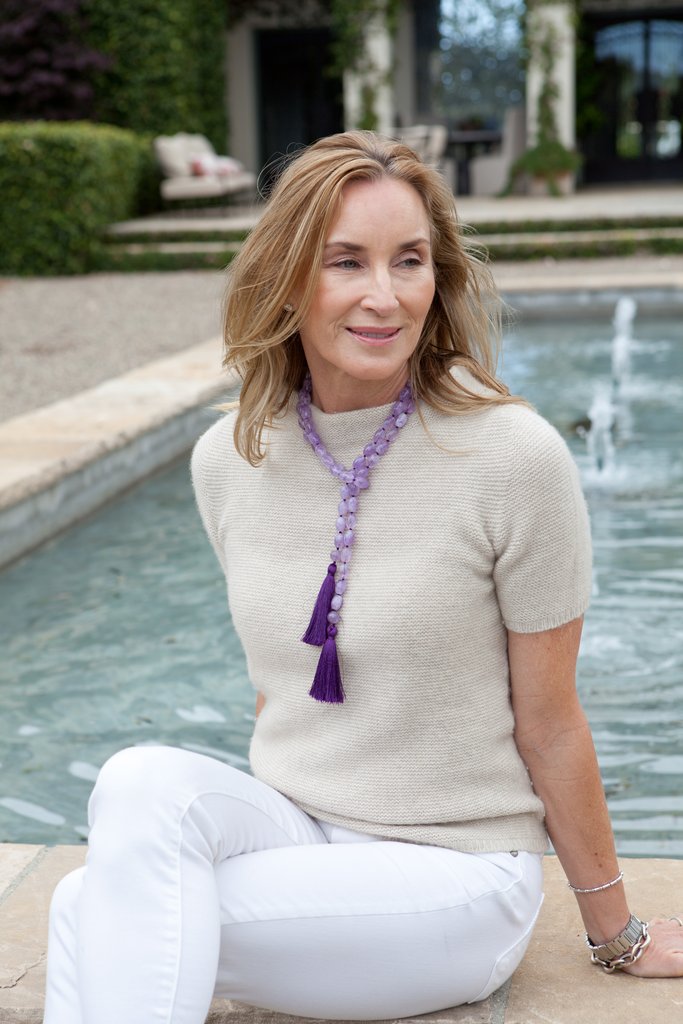 Here are some general guidelines to make shopping for and styling your outfits easy-breezy.
1. Invest in the basics
Every style needs to have a set of basics, and classic fashion is no different. Having a selection of closet staples that you can mix and match with a variety of pieces is a must. We'll talk about those key pieces later in this blog.
2. Don't focus on fast fashion, fads & trends
This is something that can be quite difficult with high-street stores. They often churn out products that follow trends of the moment, and it can be hard to navigate the items that have more longevity and timeless style. However, there will always be options, so just knowing what to look for before you enter the store is a must.

Some of the more luxury or boutique brands don't feel the need to 'keep up' or align themselves with what's in fashion. They know their audience wants a certain look, people love the brand for what they represent no matter the season or year. What's more, the quality of both material and manufacture is usually higher. That doesn't mean to say never buy something on-trend, just keep these pieces to a minimum so your closet stays relevant.
3. Learn what shapes work with your body
Though classic style suits all shapes and sizes, as with any item of clothing, you need to wear what works with your shape. It's important to feel confident in what you wear, choose pieces that enhance your best assets.

Don't forget, as we get older our bodies tend to change. It's common to start adding more material, choosing looser fits, but this can be what causes that 'frumpy' look. You're better off finding something fitted but fitted to your body. This is where my next point comes in…
4. Fall in love with tailoring
This is my #1. Everything I wear is tailored to my body, it fits like a dream and I feel incredible. Every well-dressed woman has a seamstress on speed dial. Even the most minor alterations to an item of clothing can take it from looking okay to perfect.

Your sleeves, trousers, waistline, etc, should all be altered to fit well. The better a piece fits, the more you'll love it and the more wear you will get. It's worth the investment, trust me!
5. Don't go overboard with patterns or accessories Plain and simple isn't boring. It's classy, tasteful, and very a la mode. Draw attention to just one or two key accessories, be that statement jewelry, a handbag, shoes, or even a jacket. Keep everything else understated and let one element shine.

Patterns and embellishment should be approached with a little restraint. Don't mix and match patterns, choose only one item of clothing that's patterned, and let it do the talking.

The best patterns or fabric textures for a modern classic style are herringbone, twill, linen, and on the occasion elegant florals. Personally, I choose to keep florals to a minimum, opting for them only with evening attire or nightwear (like my own line).
6. Think about complementary colors
From skin tone to hair and eye color, you want to make sure what you wear doesn't clash. Avoid anything that washes you out, or highlights redness or brassy tones.

For those of you with greying hair, it's time to put down the gold-toned jewelry. Silver complements the change to grey far better.

Though the base of classic and timeless fashion is neutral colors, (think black, navy, charcoal, dark brown, burgundy, creams, beiges, and khaki), that doesn't mean to say you should avoid color completely. Bring in little pops of it with small accessories, perhaps opt for large beautiful natural stones within your jewelry.

Keep your makeup light and neutral too. If you cannot go out without something on your face, simple no-makeup makeup is the way to go.
7. Don't confuse a classic look with 'preppy'
Commonly thought of as one of the same, I want to clarify that preppy has its own nuances that separate it from being a true modern classic style. Color is often a lot more present, especially pastels, with plaid, polos, pumps and pleats creating a look that is one of its own.

Yes, you will find some crossover, but it's important to know the differences if you want to achieve a timeless classic look.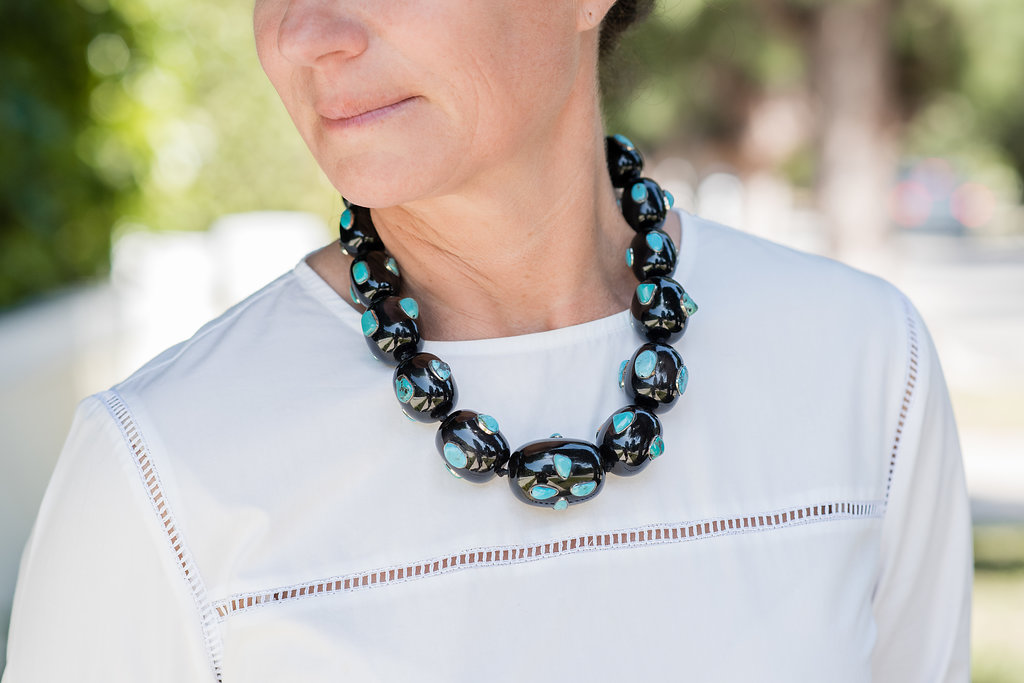 Women who represent modern classic style
Jackie O – American socialite, writer, photographer, and book editor who served as first lady of the United States married to John F. Kennedy. Starting the examples off with a well-known trendsetter. Jackie made classic cuts, timeless style and sophisticated elegance, her own. Many women from her day and even now, looking to her for inspiration.
Grace Kelly – American actress in the mid-1950s, who also became Princess of Monaco when she married Prince Rainier III in April 1956. A lady who could wear anything and still look stunning! Grace by name, grace by nature. Subtle makeup, focusing predominantly on the lips, elegant pearls and classic colors. 
Ines de la Fressange – French model, aristocrat, style icon, fashion designer and perfumer. She was named to the International Best Dressed List Hall of Fame in 1998. 
Aerin Lauder – style and image director at cosmetics firm Estée Lauder (founded by her grandmother). A fantastic representation of modern classic style, whilst still showcasing her love for soft colors and floral patterns. She wears it so well!
Let's not forget these last two Royal ladies…
Diana, Princess of Wales, was a superb example of class and sophistication. Though she adopted the classic style, she put her unique spin on things – especially when it came to eveningwear. Her personality always shone through in what she wore, and many women still follow her example.
Kate Middleton, the Duchess of Cambridge. Kate is the contemporary Diana, looking incredibly elegant and showing us how to style classic with a modern twist. She knows exactly how to dress conservatively, important to her position, whilst still looking chic and well-dressed. 
Kate Middleton, the Duchess of Cambridge. Kate is the contemporary Diana, looking incredibly elegant and showing us how to style classic with a modern twist. She knows exactly how to dress conservatively, important to her position, whilst still looking chic and well-dressed. 
Key pieces to have in your closet
Tweed jacket, classic cut blazer
Wide leg and slim fit trousers, slim/straight fitted denim
Cashmere winter sweater
Well-fitted, conservative length shorts
Crisp white cotton shirt, and linen shirts/tops
LBD (little black dress)
Loafers (heeled and for driving), think Gucci
Riding boots (Tucci), Cowboy Boots (Lucchese)
Statement necklace, pearl necklace and earrings (preferably drop)
Sunglasses and a classic hat for summer
Hermes scarf – a timeless and classic must-have
Bags, bags, and more bags!
Make classic modern style your own!
Classic doesn't mean dull or old-fashioned, and modern doesn't mean following trends as they come and go. It's about key pieces that do not date, true classic style clothing (and accessories) can be worn forever.

Focus on finding those timeless pieces that can be combined with something new to breathe life into them. Don't pick patterns for the moment, be confident that you can wear them for years to come and that you will still love them.

Know your body shape and find flattering cuts. Don't pick colors that clash, keep it muted and neutral, with clever pops of color in the right places. Handbags are a dream for bringing a touch of wow to an outfit.

Make a statement by adding beautifully crafted jewelry, rather than overdoing it with the base of the outfit. This way your clothing will be more timeless and easily adapted to the occasion. Start building your closet with a tailored white shirt and well-fitting jeans or trousers, accented by a pretty pair of baroque pearl drop earrings, (& of course a stunning bag). It's as timeless as it gets and the pearls – I think – really make it!
Shop My Bold Necklace Collection